Planning development rights allow homeowners to extend and renovate their property without having to ask the local council for planning permission; this saves them time and money. However, there are still a few restrictions that you may encounter, even though planning permission for a garden room may not be needed.
Planning Permission For A Garden Room: What You Need To Know
There are an abundance of garden room possibilities despite the restrictions that you may face. The Oliver James Design & Build team will work hard with you and your vision to design and construct your perfect garden room. However, before undertaking this project, here are some of the things you will need to consider before construction: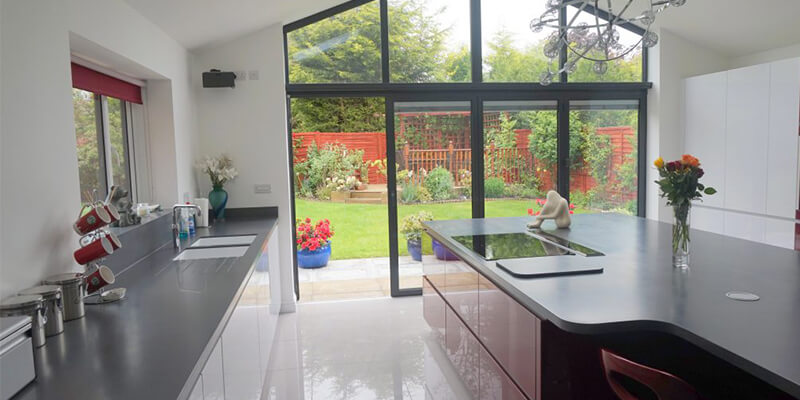 Restrictions will apply depending on the type of property you own, and you may find that certain properties will require full planning permission for a garden room. If you own a flat or maisonette, then you will not have the permitted development rights required to construct on the property, meaning that you will have to seek planning permission from your local authority before going ahead with an installation. You can find out more about planning permission and how you can request it from your council by visiting the government website.
However, due to changing laws, homeowners are now able to make further adjustments to their property as long as they follow the strict guidelines. You can extend up to 3m for a terraced or semi detached property, or up to 4m for a detached. Along with this, the extension cannot take over 50 per cent of the land surrounding the house, nor can it be next to a public pavement or a road. Although there are a few restrictions when it comes to constructing your garden room, it is a lot easier and quicker to build a home addition without having to wait for planning permission.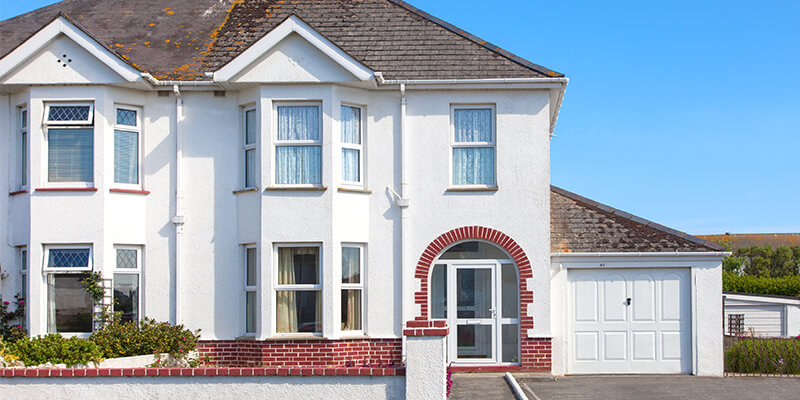 If you want home extensions in Olney or any other town that has conservation areas, then you will need to find out whether your home may have restrictions. A conservation area will most likely mean that you are unable to build a garden room to your specifications, or will not be able to build it all together. It is important that you find out whether your home is in a conservation area, as this will not only affect the building process but also means that the council can demolish your garden room if they did not provide you with planning permission.
If your property is in a conservation area, then our professional and skilful team can assist you in designing and constructing a garden room that fits in with the regulations your local council have put in place. Although your home may be in a conservation area, this does not mean that you cannot have a garden room, it only means that you may be restricted in the size, height and materials. To find out if your home is in a conservation area, put your postcode into the government website. You can also find out if your property is in a national park or world heritage site by following this link.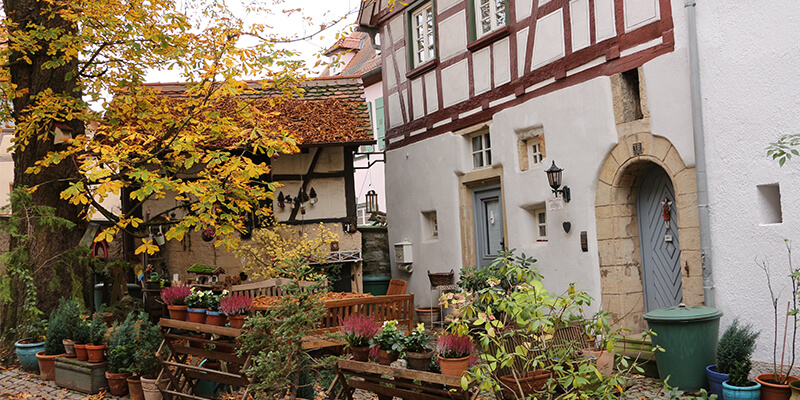 A garden room will have to follow the permitted development rights guidelines, which will include a height restriction. This means that you are able to build your garden room without planning permission, as long as it is less than 4m in height, which is generally the height of the second floor of your property. If you would like a garden room with a height larger than 2.5m, you will need to request planning permission from the local authority, of which may delay the installation process.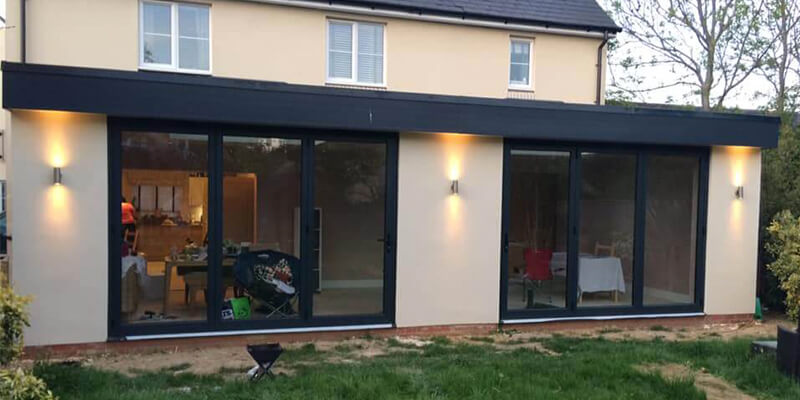 You will also be restricted on the use of the garden room, due to the planning permission rules and regulations; this, therefore, means that you will not be able to use the room as a bedroom. However, you are free to use the room as any other function of the house. We often find that our clients ask for open plan living in Aylesbury and the surrounding areas, allowing them to maximise on space. The majority of our clients incorporate the kitchen and a dining area or the living room into their garden room. If you are looking for home extensions in Milton Keynes or in the surrounding area, then our team are more than happy to design a garden room that suits your requirements and aesthetic needs, using a range of materials and architectural skills.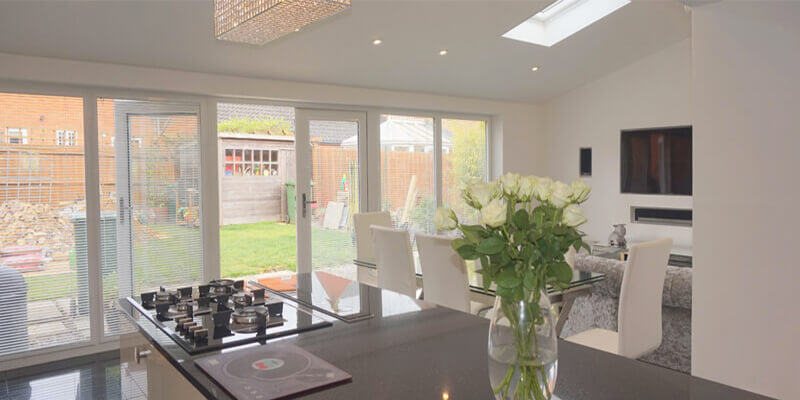 Ask The Professionals
If you would like a garden room added onto your property, then it would be best to seek help from a professional before bringing your vision to life. When contacting the Oliver James Design & Build team, we will help you to devise a design that best suits your requirements and style, as well as the restrictions that your property may have.
Back to FAQs
See some of our most recent work
Our Latest Client Projects
2019-08-14T16:25:52
1
Answer Link