Homes that feature an open plan living area are becoming increasingly popular, and it's not hard to understand why. Whether you are a professional interior designer or a DIY amateur, you can appreciate the practicality and convenience of open plan living. If you are considering open plan living but are unsure if it's right for you and your home, then we are here to help make the decision easier with our list of benefits.
What makes an open plan living area so desirable?
Previously, interior designs had to accommodate for the fact homes lacked central heating, double glazing and insulation – meaning separate rooms were essential to keep warm. Moreover, household activities were typically confined to the appropriate, dedicated space. For example, cooking wasn't something you did while socialising with dinner guests. However, now that modern homes are centrally heated with energy-efficient glazing and insulation, we live more informally and have transformed the rooms in our homes to be multi-functional. Open plan living was also popularised by TV shows such as Grand Designs, making it a modern-day obsession. However, the homes showcased on programmes like Grand Designs can make it difficult to visualise an open living area in your own home. Real Homes have a useful article which tells you How To Create An Open Plan Layout In An Old Home, or you can have a look on the Elle Decor website for 30+ ideas for a chic open-concept space. We are confident that looking online for inspiration will be more than enough to convince you that you should incorporate open plan living into your home, but to make sure you are fully informed, keep reading to find out all the benefits you can reap.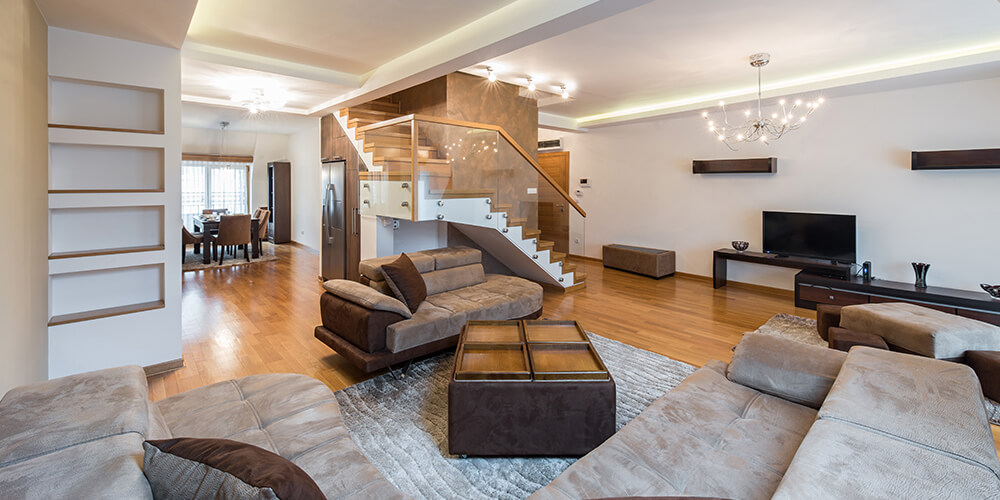 Brings the family together
Family life can get quite chaotic, and it is not uncommon for members to retreat to their own personal space after a busy day, however, this reduces quality family time. Of course, an effective solution to this which encourages interaction is open plan living. Open floor plans allow for individual activities and social togetherness to coexist – family members can do their own activities, yet still communicate with one another. If you have young children, this is particularly advantageous as you can prepare and cook dinner while simultaneously helping them with the homework they are doing in the dining area.
Perfect for entertaining
If you pride yourself on being the hostess with the mostess, opting for an open plan living area is an excellent choice. Having a space with improved function and flow creates the ultimate social space without having to move back and forth from room to room. Whether you are hosting a family get together for a special occasion or inviting close friends over for dinner and drinks, open plan living will make the whole affair a lot more enjoyable.
Brighter and lighter
Walls in your home are essentially light-blocking barriers that force you to rely on artificial lighting, and thus increase how much you spend on your energy bills each month. By allowing natural light to flow through your home, the need to use other lighting solutions decreases and as a result, so will your bills. Aside from saving money on electricity, natural lighting has a whole host of benefits for your health and wellbeing. First and foremost, natural light boosts your vitamin D levels, which reduces your risk of heart disease, weight gain and various cancers. Natural light has also been proven to ward off seasonal depression and improve your quality of sleep.
Many people opt for open plan living as a way of effortlessly connecting the outdoors to the indoors. To ensure you are getting the maximum amount of natural light, you should consider using our aluminium patio doors in Aylesbury. The infinity threshold means your garden will flow seamlessly into your home's interior, bringing all the glorious natural light with it.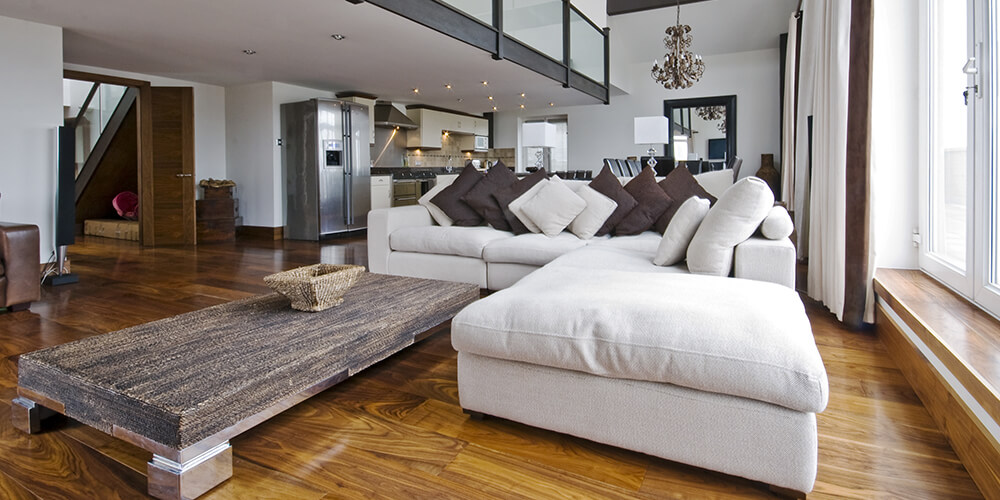 Adds value to your property
If you are looking for ways to add financial value to your home, then open plan living is definitely something to consider. By having an open plan kitchen/diner, you are not just offering a place to cook, you are introducing a hub for all the family, an entertaining space for dinner parties and a place to chill out and watch TV in the evenings. This is a very desirable feature for many house hunters, so you can almost guarantee any potential buyer would be willing to spend that little extra for your property. Other ways in which you can increase your property value is by:
Redecorating and completing easy upgrades

Redecorating is one of the most popular home improvements that can be done at a minimal cost. Simply applying a fresh layer of paint can give your home a completely new lease of life, so don't be afraid to pick up the paintbrush and get creative. Superficial defects should also be fixed as soon as possible as these small problems give potential buyers the impression that your home is run down and not well cared for. Things to look out for include broken lightbulbs, dripping taps, peeling paint and limescale on kitchen and bathroom fittings.

Replacing doors

We all know how important first impressions are, which is why you should always make sure the exterior of your house looks attractive and welcoming. If you cannot afford to replace your front door, simply giving it a fresh lick of paint or a power wash will make it look brand new. In fact, even a new doorknob, house number or name sign can make a huge difference.

Adding or updating a bathroom

Re-grouting, eliminating limescale and replacing the taps in your bathroom will make the space look fresh and hygienic. Other simple solutions include painting the walls and replacing the shower curtain with a new one or a simple glass screen. Making these changes can add value to your property as, in 2019, 29% of homes sold had a new bathroom fitted, meaning a full update may be the key to selling fast and earning more.

Double glaze the windows

If you live near a noisy road or in a bustling area, you will know that this can impact the value of your property. With double glazing, you can keep any external noise outside and enjoy the added warmth in your home.

Becoming more energy efficient

Another desirable feature for home buyers is smart home technologies. Smart technology such as Hive, which allows you to control your heating systems from your smartphone, is a feature worth considering. You may find that using this product moves your EPC up a band, which has the potential to add thousands to your sale price. Only 2% of homes sold in 2019 had smart technology installed, so by being ahead of the game, you'll be offering a unique selling-point and future-proofing for any potential buyers.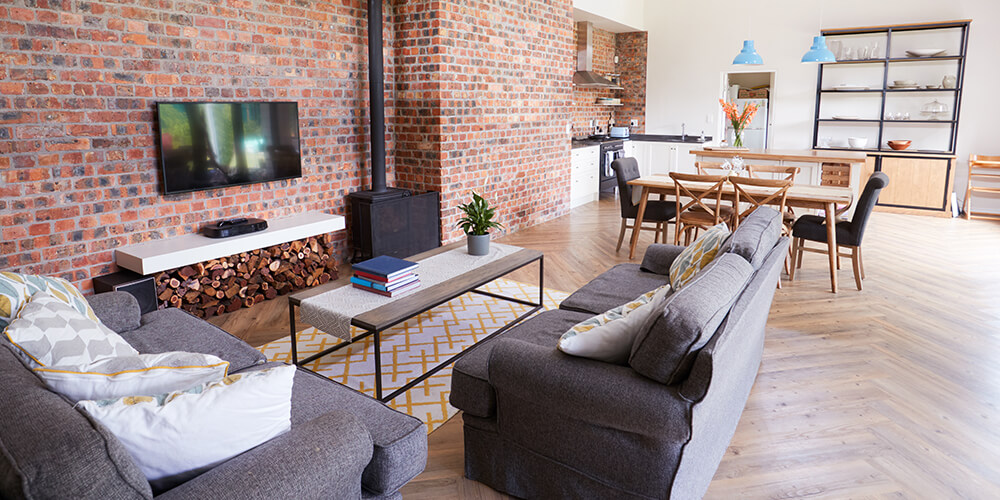 Enhances spacial perception
If you have a smaller property and want it to feel a little bigger, opting for an open plan design is the perfect solution. A small space filled with walls and doors can feel uncomfortably cramped, but removing them opens the space entirely and allows you to make use of all the available floor space. Where you would previously have no choice but to opt for fewer and smaller furniture pieces, an open plan living area gives you the freedom to experiment and include the furnishings you want. To enhance the space even further, you should carefully consider the colours you use. Lighter colours are key to making rooms feel more substantial as they can reflect light more easily. Mirrors are also ideal for their light-reflecting properties and can be placed throughout your home to give the illusion of more space. We recommend using tall, slender mirrors when possible as they draw the eye upward and instantly make any room feel more spacious. Alternatively, you can use a collection of various mirrors to create an attractive wall display as this will help reflect light in different directions.
If open plan living and incorporating the design hacks mentioned above still doesn't make your home feel as spacious as you would like, then you should consider getting an extension. Having successfully completed a number of home extensions in Milton Keynes, we know that an extension is one of the best home improvements you could invest in. Whether you want to extend an existing room, create a home office or simply just have more space for you and your family, your extension can be designed to meet your needs and be the perfect addition to your home. By looking online, you can find a whole host of extension design ideas that will give you inspiration and help you visualise what your new and improved home could look like.
Open plan living = Better living
From open plan living in Milton Keynes to house extension windows in Buckingham, we are here to help give your property high quality home improvements that will enhance functionality, increase resale value and ultimately turn your dream home into a reality. We want to ensure your living space meets your needs and looks amazing, so take a look at our extensive range of products and services and let us know how we can help!