An extension is always a wonderful addition to any home, whether your goal is to accommodate your growing family or you simply wish to breathe a new lease of life into your property. If like many of us, the pandemic has meant that you have spent more time than ever cooped up at home, its likely that you have noticed a host of ways that you would like to improve your property. Those tedious tasks that you have been putting off down to a busy schedule have now become key in keeping you occupied throughout the pandemic. However, for many, spending time inside during the lockdown has meant that you have noticed that your property may no longer suit your lifestyle. In this instance, you may be considering an extension to allow each member of the family to enjoy their own space without being in each other's pockets.
Regardless of the reasoning behind your decision to invest in an extension, the project is guaranteed to require a considerable amount of planning. The first step should always be to determine how you wish to utilise your new space as this will form the foundation of your designs. Having had the pleasure of working with many clients over the past few years, we have picked up a whole host of house extension examples, which will give you just an insight into the endless possibilities of your new space.
5 House Extension Examples
Here at Oliver James Design & Build, transforming the properties of our lovely clients is what we do best and with this experience comes a wealth of ideas. We have worked on both simple and complex projects; each of which has its unique quirks which make the extension personal to the homeowners. However, before going full steam ahead with bringing your vision to life, it is first important to ensure that you have considered the key factors which will contribute towards whether you can go ahead with your project; the first of which is planning permission.
In most cases, extensions fall under the permitted development category, which means that you are free to continue your project without having to request approval. For others with more complex designs or homeowners based in certain locations, you may need to apply for planning permission to ensure that your project stays on the right side of the law. Should you opt for a house extension in Milton Keynes with Oliver James Design & Build, our projects management team will be more than happy to take responsibility for this. Nevertheless, we recommend familiarising yourself with your rights, which you can find over on the Planning Portal website.
Along with planning permission, you should also keep in mind factors such as whether your existing boiler can accommodate additional plumbing, the condition of the soil on your site and if any surrounding trees will need to be removed. Homebuilding & Renovating has put together a super helpful article which runs through everything that you should consider before you start your project. Once you are happy with the idea of building an extension, you will then need to determine the use of the space before moving onto working with an architect to draw up designs. To give you some inspiration, we are going to run through how you can transform your extension into the following rooms: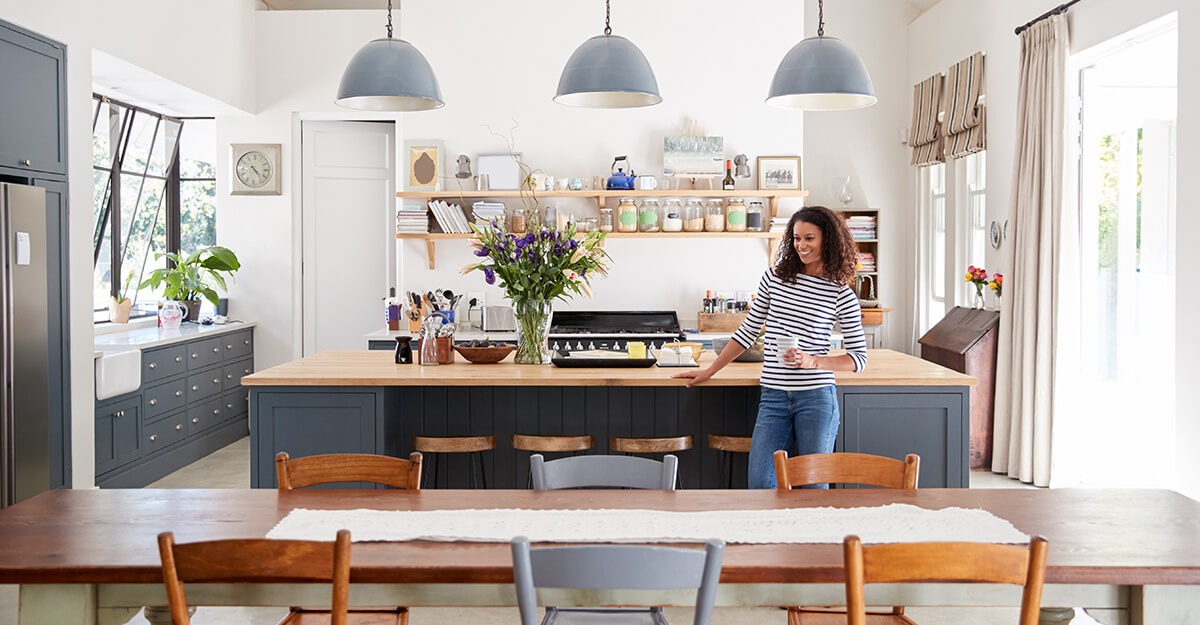 Over our many years of specialising in home extensions in Milton Keynes, by far, the most common request by clients is to convert their new space into a living room. This is particularly popular amongst those who moved into their property many years ago with a young family but are now beginning to outgrow their space. Opting for extending your living room is an excellent, affordable alternative to moving home, allowing you to take full advantage of your available land. It provides the perfect haven for families to relax together as one, while still allowing everyone to have their own space.
When choosing to extend your home to accommodate a larger living room, the opportunities indeed are limitless. And even better, as a living room is somewhat simple in terms of furnishings, plumbing and electricals, the project is likely to take far less time to complete. There will be no need to install complex pipework as all you will need to incorporate radiators, unlike a kitchen, for example, which will require fully functioning taps and water supply for a dishwasher or washing machine.
When choosing the interior design of your living room extension, we tend to recommend that clients adopt a more neutral colour scheme. This is ideal for future-proofing your property, meaning that should you decide to switch decor themes or repurpose the space, there will be no need to redecorate completely. Instead, all you will need to do is replace the finishing touches such as cushions, rugs and ornaments. The extension can then be completed with large-scale patio doors or for a unique twist, a lantern roof light, which when accompanied by a neutral palette, will enhance natural light and create the illusion of a larger room. For more great ideas on how you can create a neutral-theme living room, take a look at Ideal Home.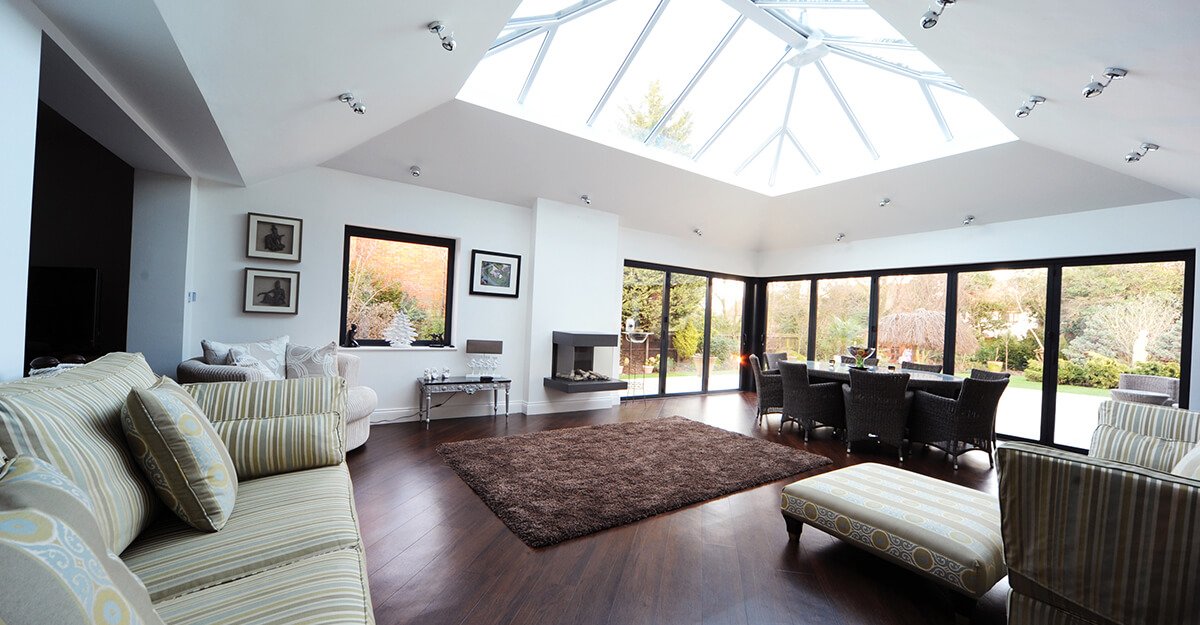 Another super popular way that you can make the most out of your living space is through the use of a kitchen extension. Kitchen extensions are a sought-after option for homeowners who strive to add a modern twist to their property, mimicking the new build approach of creating an open-plan space. It is perfect for those who love to host guests, spending lots of time in the kitchen preparing delicious dishes or baking sweet treats.
It is essential to keep in mind that, as a kitchen extension requires more intricate planning, the project is likely to take a little more time; however, it is most definitely worth the wait. Every aspect of your kitchen can be designed bespoke to your requirements, making the space not only looking stunning but also ensuring that it remains practical for years to come. The majority of our clients who invest in a kitchen extension base the design of their space around an island, which forms the focal point of the room. This can be equipped with a host of handy storage solutions, along with a seating area and a sink for your convenience. You could even consider installing lighting around the worktop, adding an extra touch of luxury to your new kitchen.
If you plan to take the open plan living approach, on the other hand, then you could swap your island for a kitchen peninsula, which will act as a divider between rooms, without the need for a wall. Kitchen peninsulas look the same as an island, but instead of being freestanding, they are an extension of your unit, creating an L-shape design. These are often used as a breakfast bar, complete with stalls which will tuck discretely underneath when not in use. If this is an idea that you are interested in, then we suggest taking a look at Elle Decor for a wealth of design inspiration.
Alternatively, if you are ready to begin your project, feel free to speak with our team about their expertise in kitchen extensions in Milton Keynes. You can also take a browse through our portfolio of work on our case studies page, which features many examples of kitchen extensions, such as the Rousham style room we built for one of our first clients, Louise Mizen.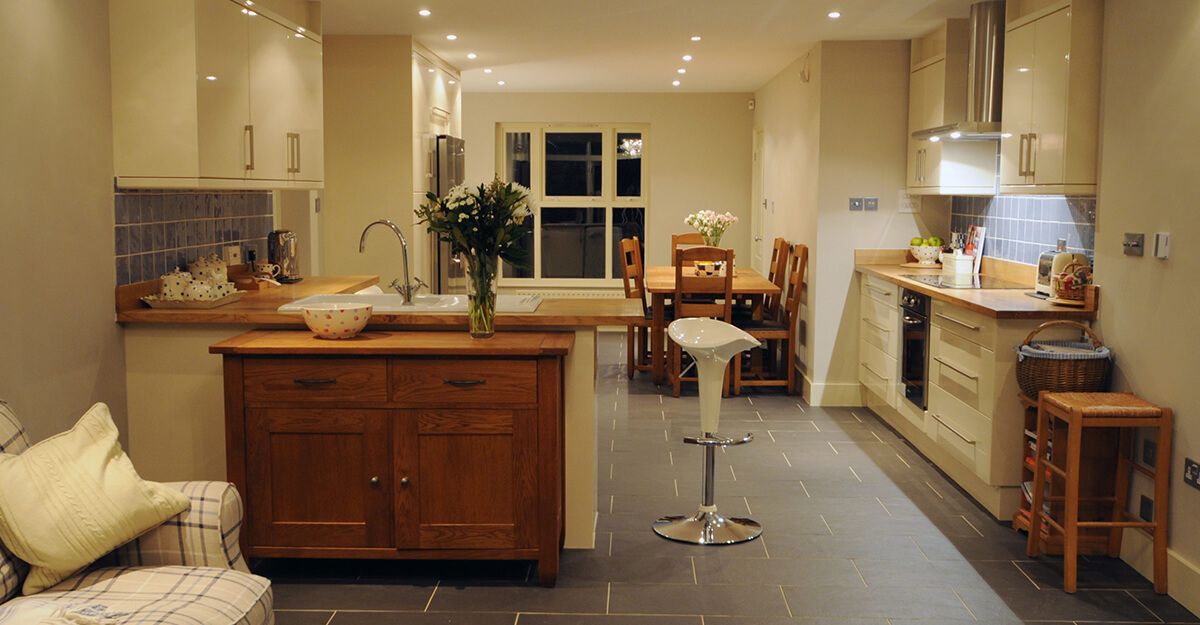 There is often the misconception that extensions must be a huge room that is used by all members of the family, but this most definitely isn't the case. Many homeowners, particularly those with a smaller garden, do not want to sacrifice all of their outdoor areas to accommodate an extension, which means that there is no harm in choosing a more compact design. This is a fantastic option for families who hope to create the perfect playroom for their little ones to enjoy, designing a space that will be used solely to keep the belongings of the smaller members of the family. As opposed to heaps of toys causing clutter in the living room or other areas of the home, everything can be kept in one place that children can call their own.
An excellent example of this is the Flat White extension that we built for a client based in Buckinghamshire. The family had noticed that after introducing their two young children to the world, they become stretched for space so wanted to create a playroom that would have direct access to the garden. We managed to bring their vision to life with a beautifully designed space which was much smaller than our other projects, yet perfectly met with the client's requirements. You can find more information on this project over on their case study page.
Much like when planning your living room decor, we would also recommend choosing neutral coloured walls and flooring for your playroom extension. This is because while children will always be your babies, they will not be little ones forever, which means that at some point, the room will need to be altered. Instead, use touches such as wall art and blankets to incorporate the personalities of the littlest members of the family. In keeping the foundation of the room simple, it will be easy to update the space to fit with its new purpose.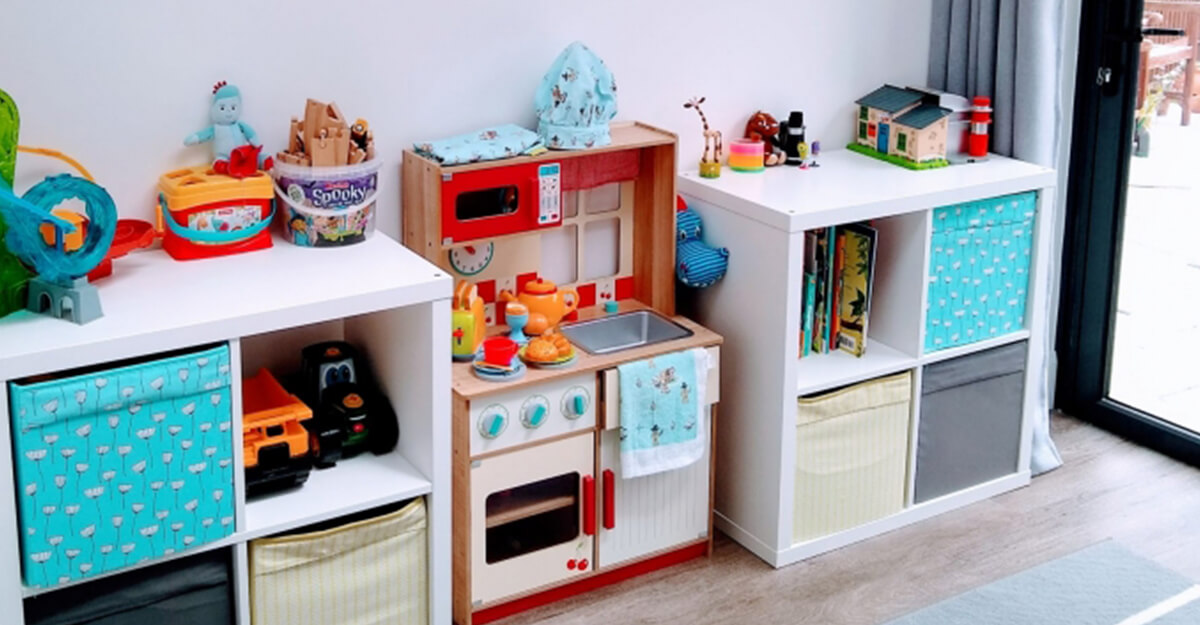 Many companies who have been working from home during the pandemic have opted for making the remote work style their new normal. This means that there is a considerable percentage of the nation who will not be returning to the office, making a space to work comfortably at home essential. Should you have the budget to accommodate an extension, choosing to build a small space which will act as your home office will prove incredibly beneficial. It will prevent the common problem of work and home life rolling into one as you will have a clear distinction between the two.
Designing a home office is a relatively straightforward procedure as the space needs to be as clutter-free as possible, making the need for an interior design minimal. Instead, the room should be focused around a desk that maximises on practicality, as well as a comfortable chair which fits with your requirements. You will also need to incorporate plenty of storage to keep organised, whether this may be shelves, cabinets or both. For a full guide on how to set up a home office, take a look at smallbusiness.co.uk.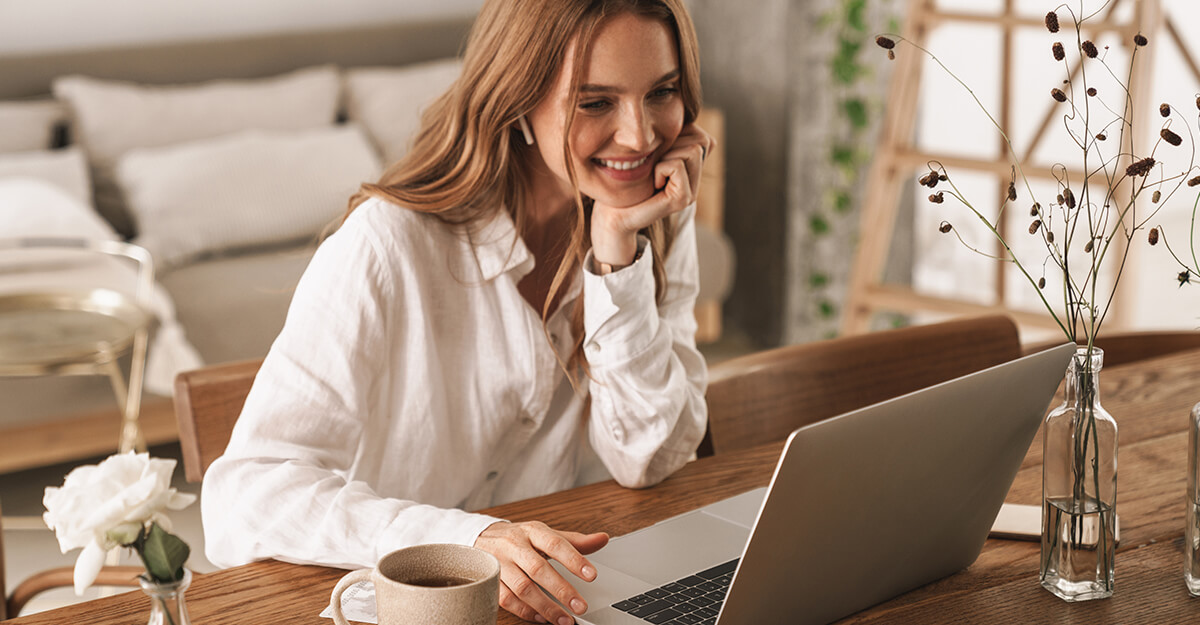 A dining room is another fabulous way that you can use your home extension to your advantage, ideal for those who regularly host guests yet are currently limited in terms of space. You can either choose to adopt the open place approach and make your dining room an extension of your kitchen or place doors in between for a separate space. For the majority of our clients, blending the kitchen with the dining room is the most sought-after option as it allows you to continue preparing your meal without missing out on conversions with your guests.
When designing a dining room extension, it is important to keep functionality in mind. While it is essential for the space to look aesthetically pleasing, it also needs to be easy to tidy and keep clean. To achieve this, we suggest incorporating rugs which are easy to remove stains from, for example, or a dining table that is not easily damaged. This will allow you to make the most out of your investment for many years to come.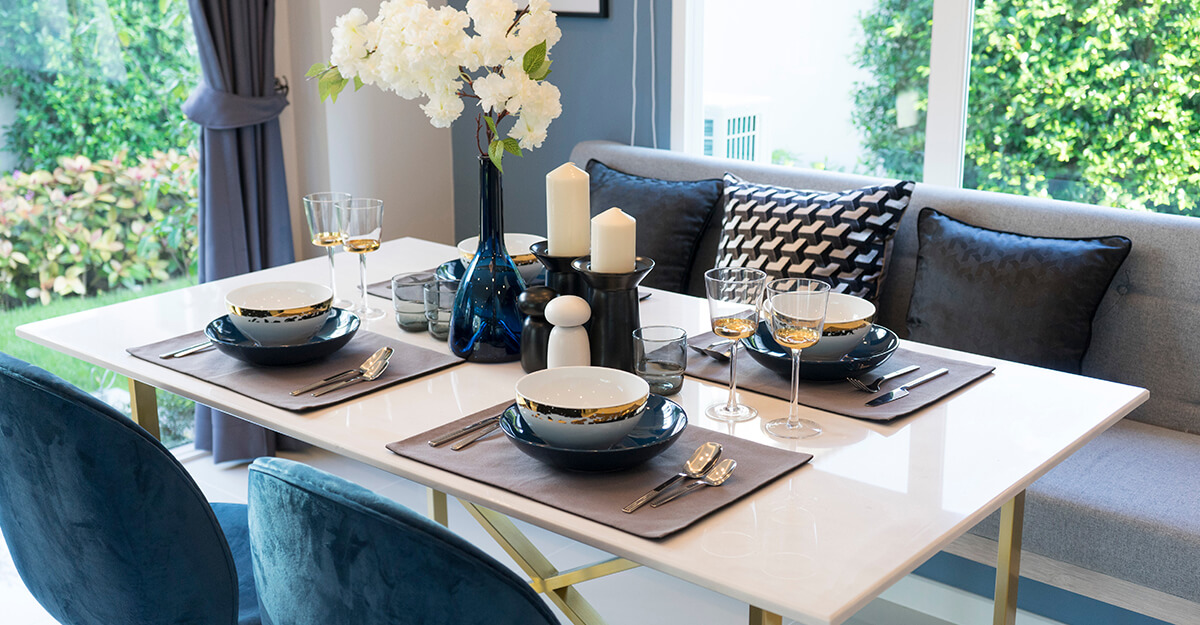 The Perfect Space For All Of The Family!
Home extensions couldn't be more versatile, which means that it is super easy to customise your new space to fit with your requirements, lifestyle and personality. The chosen use of your new living space should always remain at the forefront of your design; however, it is also vital to future-proof the extension. Consider whether you may want to repurpose your room in years to come, and if the answer is yes, how you can create an easily adaptable space. We hope that you are now feeling inspired to begin designing your perfect home extension!