Bespoke Designs
Aluminium Sliding Patio Doors
Doors that perfectly complement the interior design of your home is ideal for adding a customised finishing touch to a newly-renovated space. They provide an infinity threshold, allowing the indoors and outdoors to become one, flowing seamlessly from room to garden. To ensure that clients can add a personal touch to every component of their property, Oliver James Design & Build have built a strong partnership with Origin.
Origin is a leader in their field, specialising in designing and manufacturing the highest-grade aluminium patio doors and bi-fold doors. With an array of quirky colours available, you can choose between a contemporary monochromatic scheme or a bolder shade. Along with aesthetics, also comes a range of property benefits. Not only are Origin doors thermally efficient and weather resistant, but also feature innovative safety technology.
Incorporate The Outdoors
Door Styles Available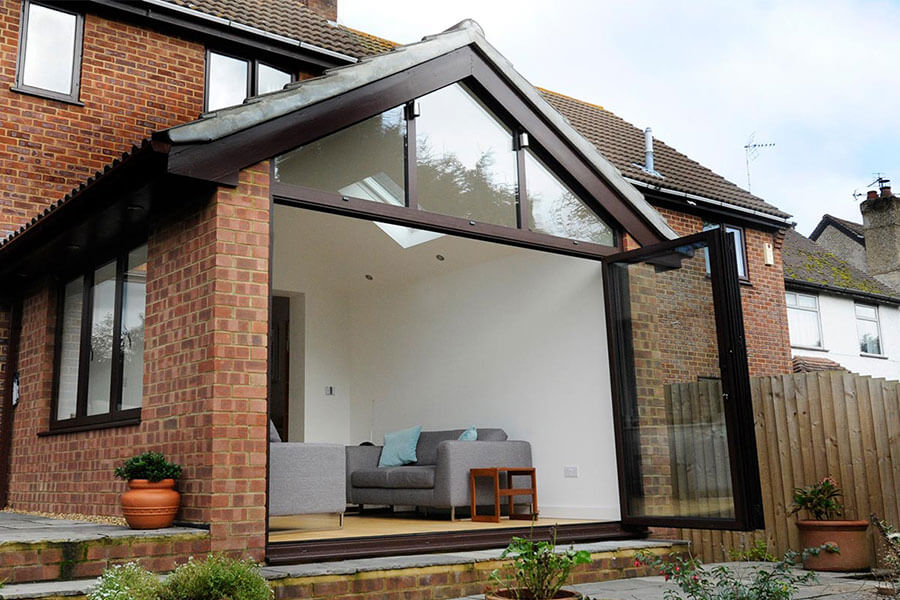 Bi-Fold Doors
As an ideal space-saving solution, bi-fold doors are designed in a concertina style which folds into a compact finish, equipped with a low threshold.

Sliding Doors
Those who aim to incorporate a full glass wall into their home would be best suited to sliding doors. When closed, all panels slot seamlessly into the surrounding wall.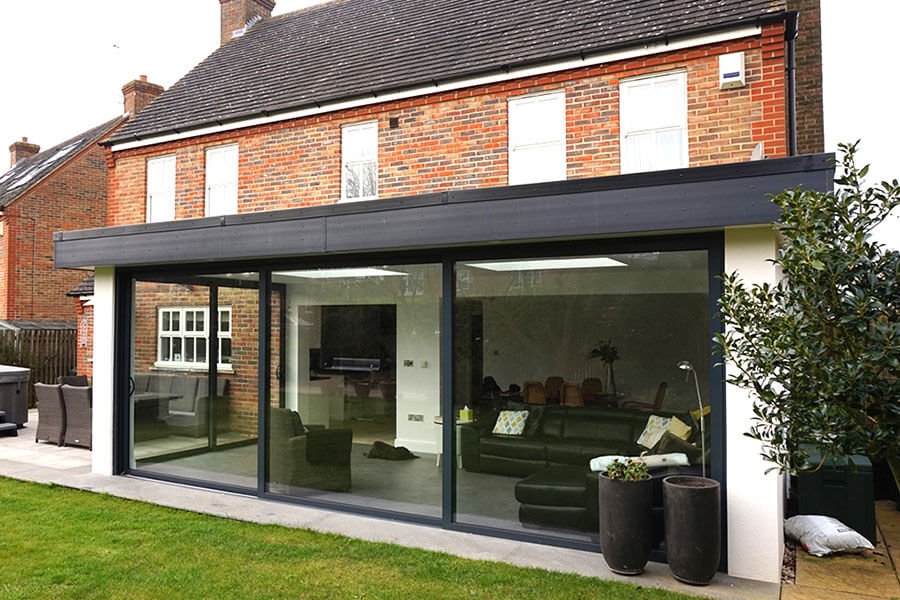 French Doors
Perfect for traditional properties, french doors are smaller than their alternatives. With a variety of styles available, durability and reliability are guaranteed.
Folding Patio Doors
A large percentage of clients opt for folding patio doors due to their convenience, aesthetics and ability to enhance natural lighting. Contact Oliver James Design & Build to find out more.
Contact Us Today